The biggest game fairs are behind us. Emotions have subsided therefore let's summarize this event in a few words. The fairs were organized on a great scale. 60 000 people visited 105 stands of different exhibitors in 4 pavilions.We were one of them.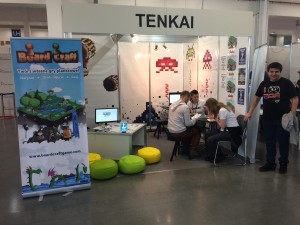 By visiting us you could play IceTris or BoardCraft.
IceTris is the mobile arcade game. Check it out here:
http://www.mobypicture.com/user/Tenkaipl/view/17482069
http://www.icetris.com
BoardCraft on the other hand is a game that enables you to create your own board games. Thanks to its unlimited possibilities it develops kids' creativity and gives them a lot of joy.
Amongst this year fairs' PGA edition a lot of attention has gained not only Ubisoft or Xbox stands but also:
Game tournaments
Retro Area where you could play a legendary games on the old video game consoles and computers
Indie Area – a place dedicated to an independent game creators. There were 44 studios not only from Poland but also from Germany, Denmark, Sweden, Finland and France.
The fairs were accompanied by very interesting discussions, debates and presentations that were held on the small and big stage as well as on the Game Authors' Convention (polish: ZTG – Zjazd Twórców Gier). There were journalists, developers and critics among the invited quests. Theirs' presentations have inspired us to some interesting reflections.
On the same time there was "Happy Baby" fairs – these are the Toys and Products for Children Fairs that accompanied PGA 2014. On our stand kids could find many interesting attractions and check how the electronic entertainment can help them to develop.
In conclusion we would like to thank all of you who have visited us on the fairs and were interested in our work. See you next year!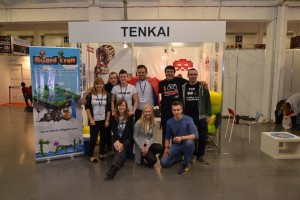 Share and Enjoy